Details

Category: News
Hits: 5695
From university to employment: Higher education provision and labour market needs in Bosnia and Herzegovina
This country report analyses higher education (HE) provision and labour market opportunities in Bosnia and Herzegovina by looking into four inter-related issues: the provision of HE, current labour market conditions for graduates, the challenges graduates face during the transition from HE to employment, and the type of skill gaps and skill mismatches that employers face when recruiting young graduates. The report concludes with recommendations on measures needed to ensure the right mix of skilled graduates to support robust economic growth in the future, support graduate job search, and encourage employers to create more graduate jobs and take on more skilled graduates. The data used in the study was collected from March to August 2015. It includes two large-scale surveys: one among recent HE graduates (graduate survey - 774 respondents) and one among organisations that employ HE graduates (employer survey - 153 respondents). Interviews were carried out with management staff of higher education institutions (HEIs), ministries, employers' associations, and trade unions. A focus group was also carried with Erasmus Mundus alumni. The project has also assembled a unique database that includes details of most study programmes offered by HEIs in recent years.
In addition, please find below the synthesis report analyses higher education (HE) provision and labour market opportunities in the Western Balkans.
From University to Employment: Higher Education Provision and Labour Market Needs In the Western Balkans
Details

Category: News
Hits: 4104
This document has been produced by the Education, Audiovisual and Culture Executive Agency (EACEA) in cooperation with the National Erasmus+ Office in Bosnia and Herzegovina (NEO) and Higher Education Reform Experts (HEREs) from BiH.
It describes existing legal frameworks, policies in place as well as legislative developments and provide main statistical data.
The approach and data collection have been implemented in close cooperation with Eurydice, the Network Education Systems and Policies in Europe.
This document reflects the views of the Erasmus+ Office, HEREs and relevant national Authorities.
Details

Category: News
Hits: 5488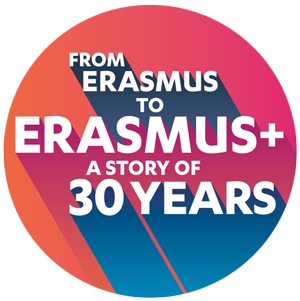 We are celebrating the 30th anniversary of the Erasmus Programme in 2017 - a milestone for Europe! Take a look and see what the Erasmus+ programme means to people.
Whether people have improved their chances of finding a job, developed fresh perspectives on sustainable development, learnt a new language, gained a clearer idea of European citizenship, or found a new passion for volunteering: Erasmus+ has produced many success stories.
The Erasmus Programme has been enriching lives for the past 30 years. It is not just a time in someone's existence, it is a turning point.